CAPS is a UK-based charity founded in 2003 to be a voice for people living with HIV within the church and society. Including people of every faith tradition and those without faith, any sexual orientation, and every ethnicity, CAPS is dedicated to creating an empowered community of people living with or affected by HIV. Find out more here.
The first of two public symposia to celebrate the 20th Anniversary ofthe Catholics for AIDS Prevention and Support (CAPS) charity took place last Thursday June 15th in Stockwell, London. Members of CAPS' Positive Faith HIV peer support community, welcomed 70 people from the NHS, Public Health & HIV sectors, churches and people living with HIV (PLWH), from across the country.
At 'The Power of Peer Support' Conference delegates heard the recent Chair of the British HIV Association Dr Laura Waters, speak about the important role that PLWH have in helping those diagnosed adjust to the condition. President of the Association of Directors of Public Health and advisor to CAPS' Board, Prof Jim McManus, spoke about how research shows that spirituality and faith are beneficial for the health and well-being of PLWH.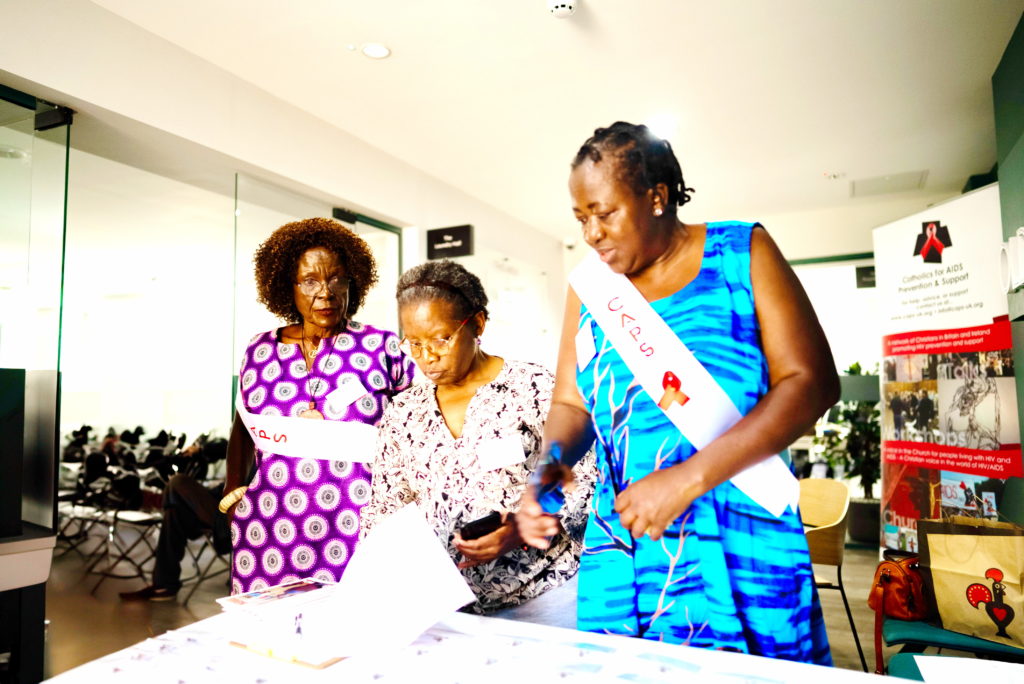 CAPS' Director, Vincent Manning said that "most Churches are unsafe places for PLWH" because of "religiously generated" HIV stigma, and the pastoral and spiritual needs of PLWH cannot be met within the clinical setting. "This is why our Positive Faith peer support ministry began. This is why we are still here" he said. CAPS Chair Lazarus Mungure, Trustee Tyrone Allee and Pastoral Support Worker Abigail Chakanyuka, all members of the Positive Faith peer support community, spoke about how welcome, friendship, and shared lived experience, are at the centre of effective peer support. They spoke about how faith is incredibly important, not least for the many PLWH who suffer additional socio-economic hardship because of immigration status, poverty, poor health, racism and homophobia.
CAPS' advisor Dr Stuart Flanagan from the Mortimer Market HIV clinic in London, which has the highest number of PLWH accessing care in the country, shared how he encounters Christ in a special way through PLWH and about the Christian responsibility to "be Christ for one another."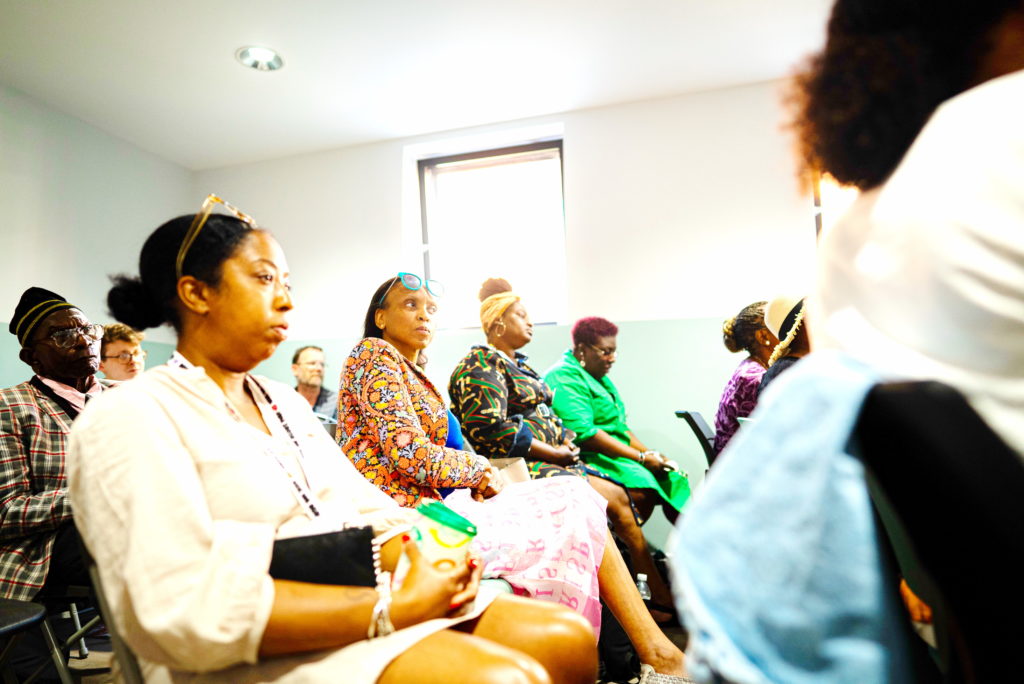 Abigail Chakanyuka concluded her presentation with a Scriptural quote reflective of her experience and that of many PLWH in the Positive faith community:
'We are hard pressed on every side, but not crushed; perplexed, but not in despair; persecuted, but not abandoned; struck down, but not destroyed.' 2 Cor. 4 v 8-9
Find out more about CAPS here. A second symposium, 'Making Faith-Sense of HIV' is scheduled to take place at Douai Abbey, September 9th 2023.