For London Catholic Worker, Henrietta Cullinan interviews Br Johannes Maertens about his practise of pastoral ministry, meeting people in Finsbury Park. Reposted from the London Catholic Worker Issue #72.
Firstly, what do you do?
I try to do pastoral presence. Or prayerful presence. That means, practically, that I am [based] around Finsbury Park, mostly focused on Eritrean and Ethiopian refugees. We call them Habesha. But for other people too. I mean, I don't wear a sign that says, 'Refugees Only'.
People talk to me because they're interested in why a monk in a habit is walking around there. Most of the Ethiopians and Eritreans know what I'm doing there, so they automatically come to me if they have problems they need help with. So, I try to be present.
It's not just being there on the street. It's not just being there in the cafes or in the station. It's a quality of being. And that's the most difficult part—to be there and to be… to use a modern term… 'mindfully present'.
It's not always easy. Because the rhythm of the city, of London, is quite overwhelming, even for people who walk. Even if you're just going somewhere you're swept into that rhythm. And I struggle with it. Sometimes in the summer I have less of a problem because I can go into the park. I can force myself to sit down on a bench. And wait and see if somebody comes and speaks to me.
So what do you when it's cold and rainy?
I go to one of the cafes where people know they can come and get help. They know that I'm there most afternoons. And that works mostly for casework support. For the 'pastoral presence', to be there for people, to talk with them about things other than practical help, the park in summer provides a better [environment]. The park is more [conducive] to what they would call 'chilling'.
There is much less constraint in the park. People come to the park because they have time [on their hands]. In the street they might be on their way home, to work or to school. The urgency with which you move in the street is different from in the park and so the kind of talks you have will be different.
What other factors influence your work?
The time of day has an enormous influence. There's a completely different vibe in the evening. The chance [of meeting someone] is greater. I talk with two or three people at the same time who might be slightly under influence of a substance, while during the day I might just speak with one person. Most people are either busy or sleeping in the morning.
And would you say that your habit is part of your space?
Well, my habit is literally the space which I inhabit. And the habit, when I wear it, and I wear it often, determines a part of the space and I know it's not just clothes, it's also identity. It's also inviting or not inviting people to have a conversation about something that points to the non-material world; that is also the idea. I mean that consciously I wear it to invite people, not necessarily to a conversation, but simply to think about the nonmaterial world. And for some people that works. For other people, that works also, but in a negative way, right?
Tell me why the people that you work with congregate around Finsbury Park. What's special about that location?
Well, principally, the park is a meeting place for very different groups of people. Because it's such a green, wide, open space. In the summer it attracts people who are looking for a bit of space. In the summer you could even almost say it's a beach. It's like coming to the beach for people who don't have the money to go to the seaside. You do see people sunbathing on beach towels.
In the winter, of course, the park is completely different. Then it is mostly a meeting place of different like-minded groups. The largest group that comes to Finsbury Park once a week would be the football fans. Because it is on the way to the Arsenal stadium the surrounding pubs, the Arsenal fans are very present, which is a completely different public from the one I actually work with.
Tell me a bit about not having a hub or a house in which to do your work?
Not having a house for me personally is a big poverty. Even if I live here and, as you can see, I have a big room and I have all the facilities I need, what I don't have is agency over the space. I have agency over my room, but not over the space. And is that important? It is if you want to do hospitality.
I live in relative poverty for the moment, I mean financially. The most painful poverty is the poverty of not being able to offer hospitality. It is new for me, because I've been doing 'hospitality' for almost 25 years. Not being able to give somebody a bed or a room for one night even…Yeah, that is a very, very big poverty for me.
I need to learn from this, in the sense that there are many people in the world who are on the streets or sofa surfing, staying with other people or living in a room somewhere at somebody else's apartment. And they cannot give hospitality either.
I won't say that giving hospitality is a luxury. Not at all, because there are many people who offer hospitality, who are not rich. Probably more people who are not educated offer hospitality than people who are rich. But it is a poverty that is difficult to accept. Especially when you know that there are rooms available in several places. You know that there are places where rooms are free and you don't have agency.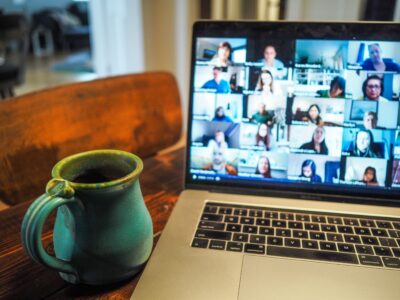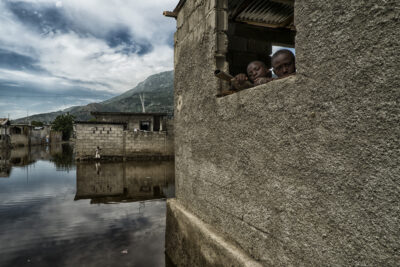 Dust to Dust: Passionist Life in Haiti
In Port-au-Prince, Haiti, Fr Rick Frechette has been the cornerstone of a Passionist community all giving their lives for the beleaguered nation.
Oct 31 2023