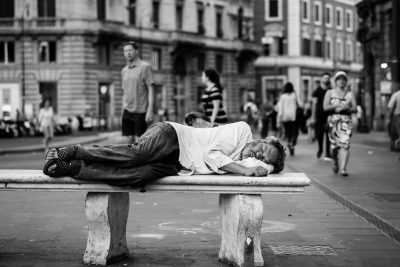 London Catholic Worker are a community of the international radical Christian 'Catholic Worker' movement.
The Catholic Worker is ecumenical, pacifist and anarchist in the spirit of gentle personalism. The London Catholic Worker was brought together by the Jubilee Ploughshares 2000 disarmament action. Those who came together had long sensed the need for a Catholic Worker community of hospitality and resistance in the world's second imperial city.
In June 2010 the London Catholic Worker opened Guiseppe Conlon House. At Guiseppe Conlon House, LCW provides hospitality for destitute refugees and asylum seekers. There is a community meal every evening, and other regular activities such as prayer, lectio divina and round-table discussions which are open to all living in the house and the public. LCW also helps run the Urban Table soup kitchen in Hackney on Sundays, and is collecting and transporting donations for refugees in Calais. LCW's resistance is focused on on the "war on terror", arms trade, British nuclear weapons, and solidarity with migrants and refugees.
Find out more: londoncatholicworker.org