Read this article in the limited edition print version: order a copy here.
Matthew Neville is the main organiser behind FaithJustice, a Christian network which brings together young adults of faith with a concern for justice – supported in part by the Passionists.
Over the last few months, the focus of FaithJustice has been on supporting the Climate Relay, an initiative of the Young Christian Climate Network (YCCN), a self-organised group of young people in their twenties. In the Autumn of 2020, they decided to take on the daunting challenge of organising a walk from the G7 summit in Cornwall to the COP26 summit in Glasgow.
The Passionist grant fund was able to offer them some start-up funding to get this project off the ground, combined with plenty of my own working hours to assist them.
The walk set off from near Carbis Bay on 14th June and it is scheduled to reach Glasgow on 30th October.
My most active involvement was on the section of the relay from Oxford to Birmingham in late August. I took the lead in organising this part of the walk. Asking churches for accommodation, planning routes, finding support drivers, and most crucially recruiting walkers to join the relay either for a day or a few days were all part of my remit. However, I was ably assisted by many good people.
Walking those eight days was, of course, hard work but, above all, it was a source of profound joy. About 55 people of all ages (and three dogs) walked some of the route. A similar number of people offered us food, a bed for the night, or other forms of help. Seeing such energy for climate action was very heartening.
The act of walking and receiving hospitality has a long tradition in faith history. Since time began, human beings have set out on foot to walk pilgrimages. There is something special about walking which slows us down and connect us with the world in which we are living. Certainly, it was a powerful experience to see the landscape slowly change from industrialised countryside to housing, to factories, to urban centres, and so on. We also saw great differences in how people live. Pilgrimage forces us to simplify, to let go of being able to have everything and to do everything. It reminds us that there is much we need to learn about simplifying our lives if we are going to live better on this earth.
The experience of welcome was especially memorable. A reminder, perhaps, that ultimately everything is gift and that we inhabit all our spaces, not as owners but as guests passing through, yet also invited to participate and be creative. How much of our current crisis has been born out of forgetting that we do not own our earth and it is not ours to do with as we please?
As the relay makes its way northwards, please find out if it passes near you and, if you are able to do so, join them for some part of the journey.
And please continue to pray for a collective waking up and rising up to this moment. We would be naïve to place all our hope in the leaders' gathering at COP26, but it remains a crucial moment in this entire process of climate action.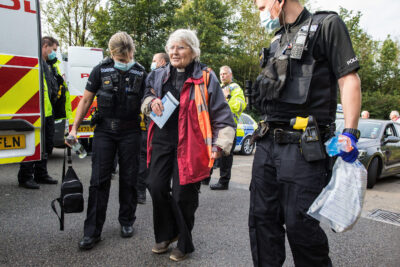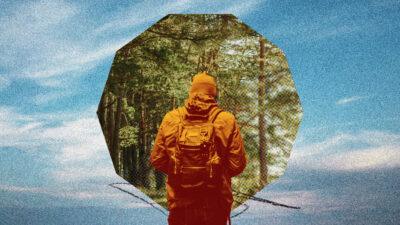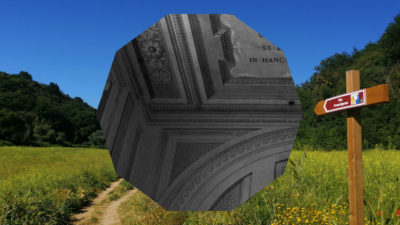 Thanks for following Lya on her journey along the Via Francigena to Rome. Here she shares her reflections on the final week of her eco-pilgrimage.
Jul 18 2023