Read this article in the limited edition print version: order a copy here.
Late in his life, having spent at least fifty years praying for this country, St Paul of the Cross was granted some kind of revelation in a time of ecstatic prayer during Mass. All he was able to express afterwards was the overwhelming joy of knowing men from his Order would one day work in England.
The episode is often linked to Blessed Dominic's ministry, but I've been wondering lately what exactly it was that Fr Paul was given to know. The Apostle Paul teaches us that such extraordinary gifts of the Holy Spirit are never "private" but are, in fact, gifts intended for the up-building of the whole Church. We are able, then, to derive grace in our own time from reflecting prayerfully and imaginatively on the incident. For me, it has been a very helpful way of entering into the Jubilee theme of Gratitude.
My own story with the Passionists has deep roots. My family comes from Sutton, in St Helens, and have been blessed to know Passionists since the beginnings of their ministry there. I was named after St Paul of the Cross, and keep 19th October as my special patronal feast. Perhaps inevitably, I asked to join the congregation in my twenties and lived for a while in the Liverpool Inner City community in Granby Street. Although the Congregation of the Passion was not to be my permanent home, I remain inspired by St Paul's life and writings. The Memoria Passionis has been at the heart of my spiritual life, and I have tried to make it the guiding principle in my choices. Now in my fifties, I still haven't worked out exactly how I am to live out that principle and often reflect for inspiration on the example of the men and women whose ministry has nourished me over the years.
The mission of reconciliation in England
Central to my reflections has been my certainty that the simple presence in England of Passionist religious would not be enough to cause St Paul of the Cross such ecstatic joy. It must surely be the work of those religious that St Paul found so consoling. I'm sure he saw Bl Dominic's work of preaching and reconciliation, particularly in the industrial cities. He was presumably granted knowledge of the converts Fr Dominic would receive into the Church. Imagine, though, if he had been allowed to know details of the men and women who came after Bl Dominic; the 180 years of varied ministry for which we can give thanks.
Perhaps St Paul was granted knowledge of Bl Dominic's first companions. Men from rich families such as the Spencers and Pakenhams, they nevertheless ministered among the very poor, exposed to the dangers of cholera, dysentery, typhus and TB. Did St Paul understand the immense contribution Elizabeth Prout and her sisters would make to the education, health and wellbeing of the poor in industrial Manchester, Leeds and St Helens? Was he given to understand their contribution to the training of Catholic teachers and care of the dying?
What joy there must have been for St Paul to see years and years of parish missions preached by his priests, especially in the first half of the twentieth century. How moved he would have been to understand the great multitude who would find the consolation of Christ's Passion in the sacrament of Confession, many of them returning to the sacraments after some time. These men, too, continued Bl Dominic's mission of reconciliation, and many people, my Grandfather included, were received into the Church through their preaching.
We know that it was not part of St Paul's original intention that his religious would work as parish clergy, but the circumstances of the English mission were such that most of their communities were also parish churches. In these churches, generations of Christians would be nourished by Passionist spirituality at every Mass, every Confession, every sick visit, every conversation in the parish club. I think particularly of the care those religious offered to the poor of those parishes, and those suffering in any other way: men crushed by the diseases and injuries of mining and heavy industry; families brought to poverty; men and women away from family support in search of work or escaping starvation. In my own family, we hear how a mother with four school-age children and little income was given worn-out habits to re-tailor into school trousers. God bless the Passionist brother who spotted that opportunity to help!
I am confident that St Paul's heart understood how Passionists would minister to prisoners in our country. Perhaps he was particularly warmed to know of Fr Ignatius' ministry to his own countrymen, Italian prisoners of war near Broadway. He would surely be pleased to see Passionist priests, brothers and lay associates reaching out in Walton, Hindley, Holloway and Pentonville prisons. To those imprisoned by addictions, too, his children have been called to minister. He may well have seen Br Jude heading to Leeds after a day working at the retreat house at Ilkley, to cook for AA groups, ensuring the recovering alcoholics he met there would get a good, nourishing meal at least once that week. I am certain he was made aware of the priests who were called to be diocesan exorcists, bringing Christ's love and protection to men and women in particular anguish. I am certain, too, that those priests benefited significantly from his fatherly prayers.
Passionists have never been "selfish" with their charism. Hundreds of young Catholics have been given confidence and the tools of social engagement through Passionist support of the Young Christian Workers movement. How many, I wonder, have made local and national politics their apostolate from the seed sown at YCW meetings by Fr Gerald, Fr Timothy or Sr Maire? How many more have found ways of building the Kingdom in their own place of work? When the Church was encouraging lay Catholics to deepen their spiritual life, Passionists opened up their retreats to share the fruits of community life, and in the quiet months, they welcomed families who needed a reasonably priced holiday in the beauty of Pembrokeshire, Co Durham and the Yorkshire Dales. The Cross and Passion Sisters would open their own retreat in Ilkley, too, and we are blessed to have had a community of Passionist nuns in our country, sustaining all who draw inspiration from St Paul of the Cross by their prayers.
Did St Paul, in his ecstasy, perceive Fr Austin's great gifts and how he would use them to reconcile, advocate, challenge and serve? Did he see the dingy basement flat in L8 that was the first home for Austin's important mission? Imagine how he must have felt to know of the works that Passionists and their partners would undertake through these missions – work with refugees, those struggling for justice, people affected by HIV, and bearing witness to the crucified Earth. Did he know what courage God would provide, for his religious to take such a step into the unknown, away from traditional models of community and ministry? Or did he see in that movement the fulfilment of a tradition of going to the margins, seeking out the poor and the suffering, of innovation and doing what is necessary, a tradition that appears to have been the constant and grace-filled ethos of Passionist life in England?
I wonder, finally, if he was allowed to know the important sign of humility his religious would live out in their dying? Be it men like Fr Christopher and Fr Jeremias, living active lives well into old age and passing peacefully among their brothers, or the holy death of Fr John Kearns, lovingly surrendering his own suffering into the hands of the Crucified.
My meditation has only scratched the surface of how St Paul's religious have been active in England. We have much to be grateful for. What stands out to me, and – who knows? – perhaps it was what overcame St Paul, is the sheer variety of roles Passionists have undertaken, and the hundreds of thousands of lives touched by them. Their names and sketchy details of their ministry are mainly known only to the people whose lives they touched. Holiness is everywhere, though often unseen. Did St Paul of the Cross catch a glimpse of my life, too?
I wonder.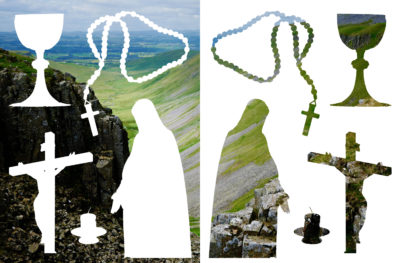 What the four vows mean to us today
Passionist priests take vows of poverty, chastity, obedience, and to keep alive the memory of the passion. Four Passionists explain what the vows mean to them today.
Nov 11 2022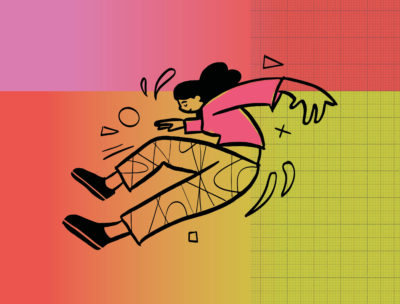 What does it mean to imagine our way outside of our 'own little world', as Pope Francis put it?
Nov 11 2022