Can your community help resettle a refugee family?
Read this article in the limited edition print version: order a copy here.
I'm fairly sure very few of you reading this will be avid Daily Mail readers but you may have seen one inexcusable front page which headlined "The Swarm on our Streets", or the headline from the Daily Express, "The Invaders". Or how about Nigel Farage's "Breaking Point" poster during the Brexit campaign? They were, of course, referring to asylum seekers and refugees.
Again, I'm sure you will have also seen those harrowing pictures of refugees crossing the channel and that disturbing picture of 3-year old Syrian boy, Alan Kurdi, lying lifeless on a Mediterranean beach. Who could not be moved by such scenes? Who would not want to be a participant, rather than just an observer, in doing something to alleviate this global tragedy?
But what can we practically do? Of course we can donate money to refugee charities, or perhaps raise awareness with others on social media. All good of course; but how about forming a local community group to adopt and resettle a refugee family in your local area?
Welcoming refugee families into our local community
In July 2016, the Government refugee 'Community Sponsorship' scheme was officially launched at Lambeth Palace, with the Archbishop of Canterbury welcoming a family to live in a house in the grounds of the palace. Since then, many community groups all over the UK have welcomed refugee families into their local community through this scheme. Putting a Christian community at the heart of a refugee family's journey to a new life in the UK is a wonderful and life-giving Christian witness to Jesus's call to reach out with compassion to our sisters and brothers on the margins. And who could be more marginalised than a refugee family presently stuck in a refugee camp with no hope of ever returning to their home country?
A group of Christians from Portsmouth, of which I am a part, has already formed a small ecumenical team called PompeyReset to adopt and resettle a refugee family in our city. The name originates from Pompey which is the nickname for Portsmouth and Reset which is short for resettlement.
From meeting the family at the airport, arranging schools for the children, arranging English lessons and offering friendship, through to full settled independence as part of their local community, our group takes responsibility for the family. Each member in the team is responsible for a certain area of resettlement, such as access to benefits, English language training, befriending, education etc. The group makes a commitment for two years, during which time we aim to help the family achieve independence.
We are part of the UK-wide Community Sponsorship project, in which community groups take on the responsibility of resettlement for a refugee family, most likely originating from Syria. These could be various kinds of community groups, a parish, a sports club, book club etc. Our 'community group' is an ecumenical group of Christians from different churches coming together to put our faith into action, but we also know that the project will have a transformative effect on the receiving community.
If you are interested in getting involved in this life-giving refugee project and putting your faith into real action or just interested in this issue in general, please get in touch with me at apprenticeboy@gmail.com.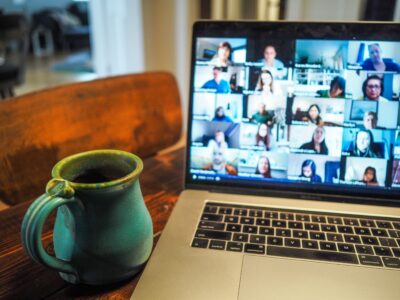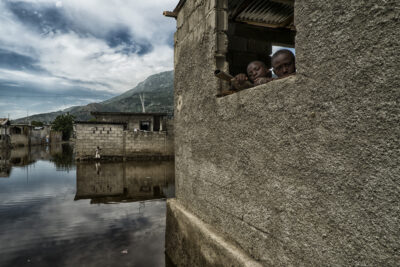 Dust to Dust: Passionist Life in Haiti
In Port-au-Prince, Haiti, Fr Rick Frechette has been the cornerstone of a Passionist community all giving their lives for the beleaguered nation.
Oct 31 2023