Read this article in the limited edition print version: order a copy here.
From 2015-16 many Syrian refugees began migrating to escape war, persecution, loss of homes and employment. Seeking peace and a new start in Cyprus, families arrived here in large numbers by boat: from Syria, via Turkey, or from refugee camps in Greece. 
A small group of volunteers in Paphos, all women, decided to do something practical to help. Among them was Rehab Alhabrat, a Damascus-born mum of four and now an official Social Outreach Volunteer working for UNHCR; she invited us volunteers into her home to teach. Rachael Pettus, a volunteer teacher of Greek/English and avid community activist, became the co-founder of the Refuge, and pushed us to establish ourselves in a rented apartment. Wendy Burdon, then Chair of Caritas Paphos and beloved mother to many, flagged up more families who needed extra support. She still supports us, despite being "retired".
Wearing my "Cyprus Mosaics" hat, I was busy making mosaic commissions for churches, exhibitions, and teaching mosaic-art in schools – where I saw the problems of the refugee children. Meeting Rehab sparked the idea to help children who were having difficulties at school.
Today we have over 20 active volunteers and many more community supporters. A mixed group of Cypriot, African, Syrian, UK, men and women volunteers help out: driving, delivering, gardening, cleaning, teaching informally and fundraising.
Our initial programme was homework, art, play and the desire to offer all sorts of practical help. Later, we taught informal English and Greek for mothers. It became clear that families loved and needed the atmosphere of togetherness, sociability and play. We celebrate birthdays, we have Christmas and Easter fun, we enjoy day trips. We encourage families to partake in wider community life through the Learning Refuge; we have staged art exhibitions, performed songs, we plan a theatre performance. Our friendships with local media, businesses and the public have been essential to our growth and success.  
More people arrive daily in Paphos from the refugee camps: now from Cameroon, Nigeria, Guinea, India; more Syrian, Kurdish, Egyptian people, and others besides. The numbers far outweigh the speed and ability of local government to house and process benefits, so local charities and humanitarian organisations are stretched to cope. The Learning Refuge was very fortunate to receive help last year from The Passionists UK through the late John Kearns, our wise and gentle supporter, enabling us to rent a larger place and van/people carrier. We are now in the process or registering as a community-led volunteer group, not as an NGO ourselves, which will allow the Learning Refuge the flexibility to provide help where it is needed, and to offer our unique range of programmes to help other charities and humanitarian organisations in a very challenging environment. 
This year's new project was the sewing centre. Volunteer Anne Brown sourced good second-hand sewing machines; we collect fabrics and equipment thanks to the kind local people of Paphos. We have two machines at the centre, two more promised to come, and two machines that live in the homes of Ruth and Hawzhin.
Hawzhin arrived here last year, following two years in Pournana Refugee camp. With two babies, no car – and her partner seeking work daily – we felt she needed support. She has amazed us by producing lovely bags and purses. We help with household items and hope to sell her bags through the Learning Refuge fundraisers. 
Ruth is a single Cameroonian mum with one Down's Syndrome baby boy born here in Cyprus. Separated from her 2 older children, she wanted creative opportunities at home to help her focus on a better future and reunite her family. Ruth has great religious fervour and says she wishes to help us with funding if she sells her products.
We now run a teenage-girls group every week, experimenting with jewellery making, sewing, painting and whatever they wish. It's time free from home duties for the girls, and a chance for them to interact freely with their peers.  
A jewel in our crown is the mini chapel at the end of our garden: it is a modern architectural wonder, highly unusual in its design as an Orthodox chapel. Built by our landlord's family, it was running into a state of neglect and so we are honoured to care for the building now and escape into its beautiful shade for moments of peace and prayer under the golden icon of "Panagia" (Mary & child Jesus).    
We know our families' needs. We collect school uniforms and bags, household items such as curtains, furnitures, bedding, kitchen tools, clothes and shoes… in our dedicated 'collections' room, volunteers fill the space, and our beneficiaries empty it.  On average, we provide a van full of household help to 2 or 3 families per week. 
A volunteer chef and driver, Neil, joined our team providing ready-meals for a few families in difficulty. This is another aspect of our work which will undoubtedly flourish over time.
We have begun transforming a large garden, with a local French-Lebanese community gardener Joan Laure, who uses forest garden techniques (water saving, high nutrition). Workshops for the children and plant zones have begun; the long-term aim is to create a community garden producing nutritious food for our families too.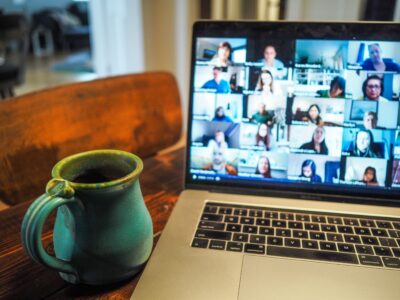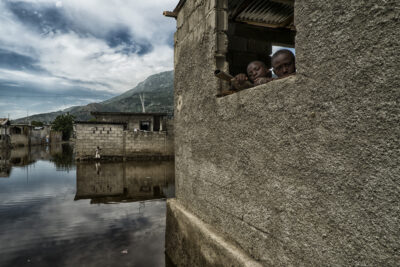 Dust to Dust: Passionist Life in Haiti
In Port-au-Prince, Haiti, Fr Rick Frechette has been the cornerstone of a Passionist community all giving their lives for the beleaguered nation.
Oct 31 2023