Read this article in the limited edition print version: order a copy here.
"The mother of expectation is patience.
The French author Simone Weil writes in her notebooks: "Expectant waiting is the foundation of the spiritual life." Without patience, our expectation degenerates into wishful thinking.
Patience comes from the word patior, which means "to suffer." The first thing that Jesus promises is suffering: "I tell you . . . you will be weeping and wailing . . . and you will be sorrowful." But he calls these birth pains. And so, what seems a hindrance becomes a way; what seems an obstacle becomes a door; what seems a misfit becomes a cornerstone.
Jesus changes our history from a random series of sad incidents and accidents into a constant opportunity for a change of heart. To wait patiently, therefore, means to allow our weeping and wailing to become the purifying preparation by which we are made ready to receive the joy that is promised to us."
—Henri Nouwen, Out of Solitude
Early October. I had just bought spices from the Red Sea café—an Eritrean café in Finsbury Park London—to take to the Eritrean refugee community in Calais, when I passed this little boy, all alone, sitting on a chair on the pavement. Why was he there all alone? Was he waiting for something? I have no idea.
Calais is where, as a refugee, you wait. Expectant, possibly, but patiently? It takes a great deal of spiritual maturity to embrace suffering as a 'birth pain'. And there is a great deal of suffering here; suffering that has happened, suffering that is expected, suffering that is rarely expressed. It is suffering born from collective experience, a shared burden. The refugees wait in Calais 'because we have no choice'. Here, I often hear the words: 'God will decide when we will cross to the UK'. Sami, a young Eritrean Orthodox Deacon whom I first met in July 2019, is still waiting. 'Without God, there is no life', he says. 
Community is the cornerstone of existence for the Eritrean community I visit every day. Every aspect of this precarious existence is shared. Unlike the boy on the Finsbury Park pavement, no one is alone. It is unthinkable to eat alone. Unthinkable to sleep alone in your tent. Unthinkable not to invite any passerby to drink a coffee at the fireside. And there is laughter… youth, elegance and laughter!
In St Pierre Park, Calais, the willow trees are gold in the early January sun. Euphrosyne, Aglaea and Thalia, the 'Three Graces', daughters of Zeus, are the central feature of the park's fountain, and an immutable reminder of the gifts they were said to bestow: youth and laughter and elegance.
Fireside, in the Eritrean camp. The laughter is infectious. "Fessehaye's Tigrinya is no good. Remember he didn't know what alam dirho* means?" Yusef's smile lights up his whole face. "Now I have the egg, and he has the poop." He's video calling from his bed in a UK hotel, having rowed across the Channel in November. 
"Hotel like prison," retaliates Fessehaye with a prolonged chuckle. "here we are free, with fresh air and a fire; with good Eritrean friends, and we can cook our own delicious food. Come back to Calais!"
"Calais is dog's life," retorts the ever-grinning Fili, his hand freshly bandaged from a burn. I ask him how his hand is. "Fine," he grins, "but in our tradition, if you burn yourself, you must use shinti."
"What is shinti?"
"Pee-pee." Laughter ripples around the fire. "And if you cut yourself, you must rub bun (coffee) into the cut and then cover it. Our village medicine is history, not science. It is good." He turns his attention to his shoes. "I need softy." He's passed a packet of tissues and begins to meticulously wipe every trace of mud from his shoes.
The talk moves to the UK and the increasing difficulties of crossing the Channel to claim asylum. Hamed, the artist, smiles, but it is a wistful smile. "Life for the rich is good, but not good if you are poor. If you have money, you can pay a smuggler to help you cross the sea and there are no CRS (the French riot police). If no money, you try in a truck—and there is always CRS."
Today he spoke to his girlfriend in Eritrea. He's 21, and it's been 4 years since he saw her. "She said 'how is school?' I tell her it is good. I cannot tell her about life here, the cold and the mud." The stress of Calais has pushed Hamed to take up smoking.
A figure skips out of the dusk. It's Hayat. "I skip like bambino." He laughs. "In Libya, people were kind. They say I am bambino." He tells me about life back home, the farm he grew up on. "It was a big farm; we had a large house, more than 450 cattle, many donkeys and camels, 36 dogs." But like everyone held in a smuggler's detention centre in Libya, he was a commodity with a value. "My father had to sell 400 cattle to raise the money or smugglers kill me."
Hayat moves away from the fire to a secluded spot to dye his hair black. The diet and stress have partially turned his hair brown; it is undignified, and he is concerned about his appearance.
Negassi is taking photos of his new acquisitions: hair oil, and a bar of 'Beauty Cream' soap. There's a burst of laughter from the other side of the fire. It's Aaron; Aaron, whose broad smile lightens my every visit to the fireside. "Too late for you, Negassi, you are too old to become beautiful." Negassi's hair is very black, soft and straight. "My grandfather was British. He came to Eritrea in colonial days. I am going to UK to find him."
Night has fallen. Passing the line of tents that are pitched at the foot of the four-metre-high security wall, I notice one that is flattened. A figure is moving under the canvas. "Bruq leyti, goodnight," I call. A face pops out. It's Sami. "What happened to your tent, Sami?"
"No problem," he laughs, "I fix it tomorrow."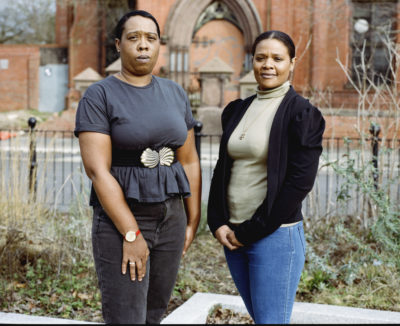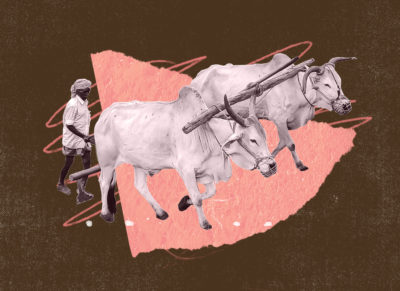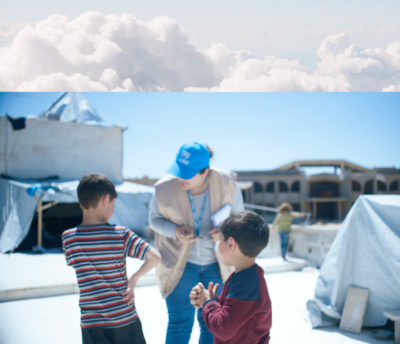 Aisling Griffin, from Pax Christi, searches for the spark that gives us hope, while still acknowledging the challenges we face.
Nov 11 2022