Join our livestreamed seminar sessions at our 'Contemplating the Passion' conference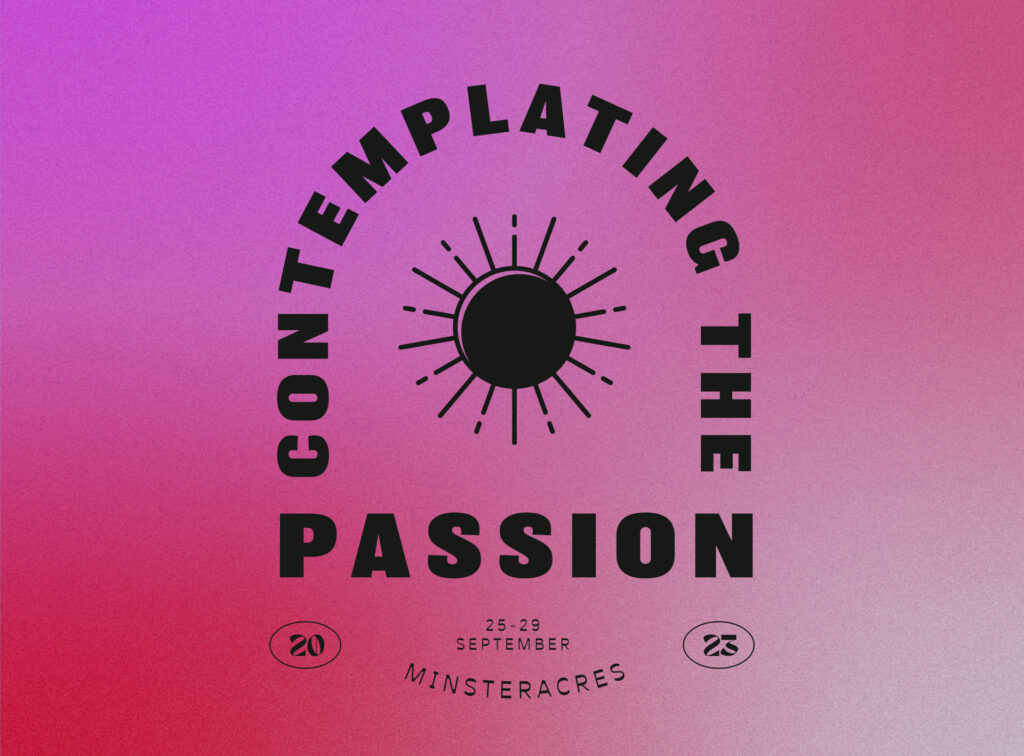 The new St Patrick's Province gathers together next Monday for our week-long seminar, 'Contemplating the Passion'!
We invite you to join us online for our live-streamed seminar sessions. Amongst our events will be Fr Robin Ryan's opening address; Rik Van Niewhenhowe's reflections on the Passion in the northern mystical tradition, and Patricia Carroll speaking on training people to be Passion Prayer Guides.
Find the full list of seminars below; all the sessions will be live-streamed on our YouTube channel here.
And to any who might miss it – in the following weeks we'll be releasing edited versions of all the sessions, as well as some extra interviews and features, which you'll find here on our site.
Contemplating the Passion
Monday 25th Sep, 15.00 — Fr Robin Ryan CP, Opening Address
Fr Robin Ryan CP, Professor of Systematic Theology at Catholic Theological Union Chicago, will give the opening address. Robin is the author of several books – God and the Mystery of Human Suffering, and Gazing on his Face – A Christ-Centered Spirituality.
Tuesday 26th Sep, 9.30 — Gregor Lenzen CP, St Paul of the Cross
Tuesday 26th Sep, 11.15 — Paul Francis Spencer CP, Blessed Dominic Barberi
Tuesday 26th Sep, 15.00 — Lukasz Andrzejewski CP, The Polish Servant of God, Bernard Kryszkiewicz
Wednesday 27th Sep, 9.30 — Rik Van Nieuwenhove (Durham University), The Passion of Christ in the northern mystical tradition
Wednesday 27th Sep, 11.15 — Mark-Robin Hoogland CP, Thomas Aquinas on contemplating and preaching the Passion
Wednesday 27th Sep, 15.00 — Lay Passionist groups, Living the Passionist charism
Thursday 28th Sep, 9.30 — Patricia Carroll, Training people to be Passion Prayer Guides
Thursday 28th Sep, 11.15 — Patricia Carroll, Experiences of Passionist Prayer
Thursday 28th Sep, 15.00 — Sean Goan, Praying the Scriptures of the Passion
Friday 29th Sep, 9.30 — James Sweeney CP, Keeping the Memory of the Passion — Contemplation and Mission