This November, world leaders are meeting in Glasgow for important climate negotiations. The Young Christian Climate Network are currently undergoing a thousand-mile Relay to COP26, to demonstrate their concern for climate justice and creation care, to raise awareness of COP26 and to encourage Christians to engage in creation care theology, individually and corporately. Get involved as a walker, a host, or a volunteer here.
I didn't get much sleep on the 'sleeper' train down to Cornwall, but I got something much better: the first sight of the sea, boats, sand flats, and jagged coastal rock formations against the bright pink dawn.
I was too excited to sleep. The previous day before setting off from my university accommodation I had watched our pilgrim send-out service, live-streamed from Truro Cathedral, and was inspired by its calls for justice, global unity, and hope. Now I was going to be walking the first day of the Relay, praying for climate justice and spreading the word in G7 territory about the need for fair climate finance.
After months of planning on Zoom, Teams, and email, it was an incredibly moving experience to meet two of my fellow YCCNers, Hannah and Will, for the first time in person. It was also wonderful to meet all the local people who came to support us, either through joining and guiding the walk or just through wishing us well and sending us off (not to mention breezily getting us past residual G7 security around Carbis Bay…).
We were a cheerful and spirited band of pilgrims, from a wide range of ages, denominations, and walks of life. Everything felt appropriately Cornish: the coastal stretch between Carbis Bay and Hayle was spectacular, even in a light covering of mist, and we gladly accepted a local pilgrim's recommendation of a renowned pasty shop at lunchtime. By the time we reached Camborne, the first day's destination, and were greeted with tea by another kind vicar, my whole body was aching – but I felt so happy.
There was a strong feeling of hope as we walked. Sometimes it's difficult to hold onto hope when we think about the climate crisis. Our Relay focuses on climate finance, and it can be very depressing to contemplate the greed of wealthy nations like our own, who have reaped the benefits of the earth's resources and are now failing to act in solidarity with climate-vulnerable nations who are taking the brunt of the consequences.
As we walk, we encourage churches and individuals to call for fair climate finance, asking the UK government to reinstate the foreign aid budget, pay its share into UN climate funds for developing nations to access, create a just mechanism for financing loss and damage recovery in climate-vulnerable nations, and cancelling the debt of the world's poorest countries so that they can have a better chance at dealing with the climate crisis. These are big asks, and sometimes it seems overwhelming. But our Relay is an act of faith and love, and an act of hope. If we can get enough people praying, enough people talking about climate finance, enough people contacting their MPs, we can make a difference.
Perhaps two consecutive nights on the sleeper train for one day of walking in the middle was a little crazy. But our Relay is about rising to the moment. This year, with COP26 happening on our doorstep, is an opportunity like no other to call for change. Taking part in our pilgrimage was the most wonderful, once-in-a-lifetime experience, and I urge everyone to get involved.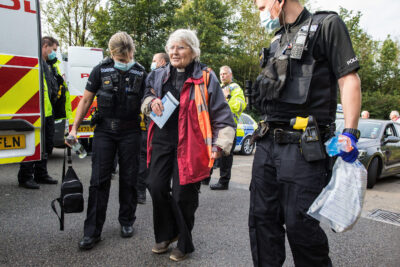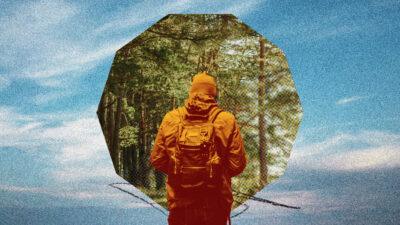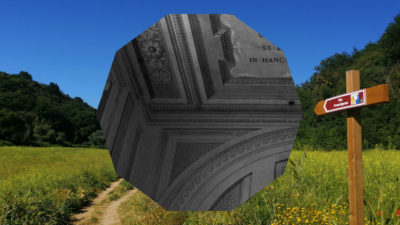 Thanks for following Lya on her journey along the Via Francigena to Rome. Here she shares her reflections on the final week of her eco-pilgrimage.
Jul 18 2023