Passionist Priest Fr Martin Newell was in court yesterday after being arrested last week for a peace protest at the DPRTE (Department of Procurement, Research, Technology, Exportability) Arms Fair in Farnham.
Appearing at court in Basingstoke, he pleaded not guilty to a charge of criminal damage to a sign at the Farnborough International airfield and conference centre on 28th March, and will now be appearing in court in Aldershot on the 21st June.
Martin had used red paint to represent the blood of the innocent victims of the arms trade. He wrote 'Yemeni blood on your hands' and put red paint on his own hands signifying his own complicity by silence in the blood that is shed as a result of the arms trade. He said:
"The arms trade fuels war around the world in the same way as the sale of guns, and knives fuels death on our streets. We in the UK and other arms companies are still selling missiles and other military equipment to Saudi Arabia, which is being used to bomb Yemen, resulting in the death of innocent men, women and children. I appeal to all in government and in companies producing and supplying arms to hear the cries of the victims of war and the arms trade, and to repent – to turn away – from the spiral of violence, and instead to work for peace.
"My action at the DPRTE arms fair was an act of conscientious objection to the arms trade, which is a trade in death. My Catholic faith tells me to live by my conscience, to obey God's laws, even where this clashes with human authority. And Jesus came to be a prince of peace, not war, and his mission led him into conflict with the powers that be of his time and place. He wept because his people did not know 'the things that make for peace' (Luke 19:42)."
Fr John Kearns cp, Martin's Superior in the Passionist Order, said:
We offer our support to Martin in his act of conscience and witness. As Catholics, Christians and Passionists, we are called to solidarity with all those who are suffering, all victims of violence and injustice. His willingness to suffer by going to prison for his commitment is a sign of hope and inspiration for us.
To find out more about the protest see the article on the Independent Catholic News website.
Martin recently led a Lent retreat for the for the Birmingham Diocese Catholic Justice and Peace group. To find out more about the theology and inspiration behind his activism and nonviolence, see the talk he gave at the retreat on his blog.
Pictured – Left: Martin being arrested at the DPRTE arms fair in Farnham, Right: Martin giving a talk at the Justice and Peace Lent retreat in Birmingham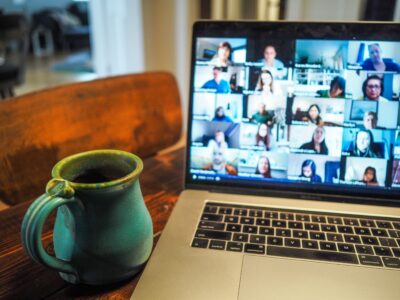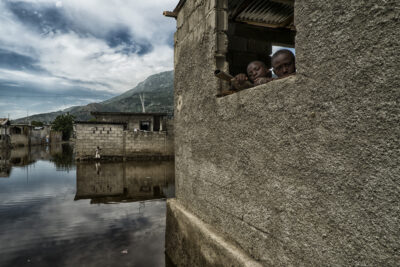 Dust to Dust: Passionist Life in Haiti
In Port-au-Prince, Haiti, Fr Rick Frechette has been the cornerstone of a Passionist community all giving their lives for the beleaguered nation.
Oct 31 2023