Our current globalized world began to come into being in the 19th and 20th centuries. Christians and the Churches struggled to adapt to this new world, no longer primarily rural and agricultural, but increasingly a mass, urban and industrial society. A key aspect of this was integrating the struggle for social justice into our understanding, celebration and practice of our faith, of what it means to love our neighbour, oppose sin and co-operate with God's grace. We now face an environmental crisis brought on by that urban industrial society. Again, Christians and the Churches have struggled to adapt to and understand God's call to us in this new moment in history. Pope Francis's Encyclical Laudato Si has marked a key moment in that process, among not just Catholics but the wider Christian community, at a critical time in human history which for Christians is also salvation history.
The Catholic Position – And Climate Change
In the Encyclical Laudato Si, Pope Francis called us to act to protect and renew the life of the earth, God's creation. He wrote that the earth is our neighbour which is being abused, and is also our mother that provides us with the nourishment and conditions for life that we need. At the 2015 UN Paris Climate Summit, the Vatican pushed for a target to keep global temperature increases down to l.5 degrees above the pre-industrial average. In the first place, to protect the poorer and lower lying nations who are the most vulnerable to the effects of climate change, like Bangladesh and Burma. At Paris a two degree target was agreed with 1.5 degrees an aspiration.
In October 2018, the IPCC (Inter Governmental Panel on Climate Change) have said the increase must be kept below 1.5 degrees to avoid the damage further rises would cause, and the risk of runaway climate change.
Nevertheless, we are crucifying God's earth, creating ongoing climate change that will cause disasters that, to make a massive understatement, would completely undermine any practical good work otherwise done. As a Christian and a Passionist, I am called to act in solidarity with the crucified, to witness to God's sacrificial love for His people and His creation. This is why I have been looking into this, and what needs to be done.
Climate Change: Where are we? The Bad News
I have been studying what various climate scientists and others have been saying. This includes for example Kevin Anderson of Manchester University, one of the UK Government's own climate advisors, and who Andy Burnham (Mayor of Manchester and moderate Labour Party politician) invited to speak to a Conference in Manchester. I will explain my understanding of mainstream analyses of climate change and its impacts. Things could turn out a bit better, or it could be worse.
My understanding, in a very summarised way which I will explain briefly, is that we are in a dire global emergency with radical change needed urgently. I will explain this belief briefly.
The two degree target agreed at the Paris Climate Summit has now been acknowledged by the IPCC as too high. Even that target requires much more rapid action than governments have stated, up till now, to reduce the carbon emissions that cause most of the warming. In addition, those emissions not falling, even in line with currently stated requirements. In fact, they are not falling at all. In 2017, they rose by about 1%. The IPCC have now agreed that a two degrees rise is highly likely to cause extremely dangerous changes in weather patterns. In fact, the two degrees target was only chosen because it was thought to be a politically achievable agreement, not for scientific reasons.
Global temperatures have already risen by over one degree, and are currently rising by 0.17 degree per decade. This will probably speed up as global emissions saw large rises in recent decades, and there is a lag effect between the emissions and the warming. Even if carbon emissions stopped right now, temperatures would continue rising close to the 1.5 degree target at least, by 2030 to 2050. Worse, the climate could reach a 'tipping point' at around two degrees rise, into 'runaway climate change', due to forest fires, melting polar ice, permafrost etc, and associated methane releases, such that further increases would be impossible to stop. Just a two degrees rise would likely cause massive catastrophes: droughts and famines, floods, destruction by hurricanes, massive refugee movements, wars over water, etc. Even without the scenario of'runaway climate change' starting around two degrees rise, current economic and energy policies point to a world in the range of three to five degrees warmer by the end of the century, the consequences of which for everyone would be unimaginably catastrophic.
All of these predictions are probabilities, and there is a range. Outcomes over the last 30 years have been at the worst end of the range predicted 30 years ago. Many of the most expert climate scientists would say I am being very optimistic. Often the truth has not been faced or publicised because it is such bad news that it is too much to face, or is thought to be so. There has been a fear that denial and depression would make people less likely to act. But we need to act on the truth.
The above summary leads to the conclusion that drastic and urgent action is needed. The words of the prophet Ezekiel come to mind: "Repent and live" (18:32). This might seem incredibly bad news that we cannot to do anything about. However, I do believe we have the ability to' repent and live'.
What can we do? The Good News: "Repent and Live"
Theoretically, we have the ability to make rapid changes to the economy through a 'World War II style' mobilisation of the economy: reducing energy use, installing renewable power, decommissioning fossil fuel power plants, retro-fitting housing and heating, replacing fossil fuel transport, changing farming practices, etc. It would require a massive political earthquake to create the will for fundamental change in our economic system and investments in renewable energy.
Time is very short. At current rates of global emissions, the IPCC forecast the 1.5 degree carbon budget will be used up before 2030. The IPCC now say that globally we need net-zero emissions by 2050. As one of the richest countries in the world, and the first to industrialize, the UK has a responsibility to act much faster. Poorer countries like India and China say 'you have had your industrialization – now we want ours'. So we have to provide an example and show another way is possible, by aiming for UK net zero emissions by 2030 at the latest.
Part of the problem is that the lag effect of emissions makes it hard for us to realise the reality of the crisis now. Therefore, action is needed to create a political crisis, to bring the future into the present. This sounds impossible. However, research from the last 100 years around the world shows that only 3.5 – 4% of the population is needed to commit to civil, nonviolent resistance to create a serious and real political crisis.
'Rising Up' have a plan to try to create a mass civil resistance movement over the environmental crisis, the climate emergency and the crisis of mass species extinctions which human activity is also creating. They believe the current economic system needs fundamental change to prevent catastrophe, which could even possibly cause human extinction.
Relatively large scale, nonviolent, protests are planned. Going to prison in a large group is judged to be necessary, due to what one of the founders of Rising Up calls the 'mysterious power of voluntary suffering'. For Christians this is the redemptive power of the Cross. The plan may not be perfect, but it seems to me the best worked out approach there is to try to create the needed political crisis and change. For more information, see the Rising Up! website.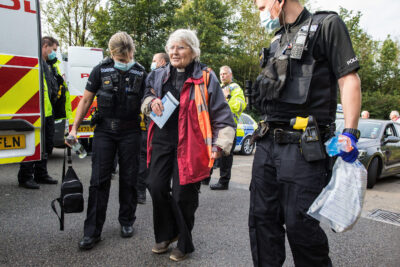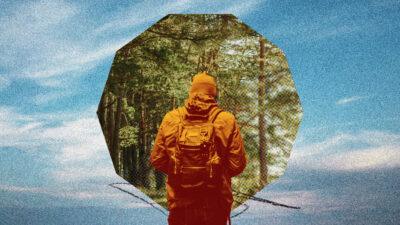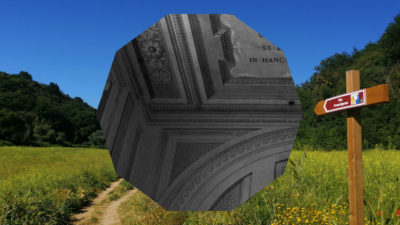 Thanks for following Lya on her journey along the Via Francigena to Rome. Here she shares her reflections on the final week of her eco-pilgrimage.
Jul 18 2023