What the four vows mean to us today
Read this article in the limited edition print version: order a copy here.
Passionist priests take vows of poverty, chastity, obedience, and to keep alive the memory of the passion. Four Passionists explain what the vows mean to them today.
Obedience
When I entered religious life, I always associated obedience with lots of negative connotations, e.g. always being submissive, always being good and dutiful, unquestionably doing what has been asked by someone in authority, leading to loss of all individuality.
I learnt that the Latin word for obedience, 'ob-audir,', means 'to listen intently'. I am called to listen to the word of God and listen to my Community and my Superiors. I am called to listen to the signs of our times and respond with a new sense of mission.
I have experience of this obedient listening – some time ago I was amazed to hear that where I live, which is a very affluent town in Yorkshire, there was a food bank to help some people who were struggling financially.
I was really moved by this and prayed about it. I felt a call to try and help in whatever way I could. I then asked my Community if I could volunteer at the food bank whilst not forgetting my primary work in the retreat house. The Community agreed and I am now on the rota of volunteers to help in the food bank.
Now I have realised that obedience is not about being submissive or a threat to my individuality, it is striving to be attentive to the ways in which God's presence is revealed in the world around us. For me obedience means fidelity to God which frees me from the tendency to put my own will before the God whom I love with all my heart.
SUSAN IRWIN is a member of the Congregation of the Sisters of the Cross & Passion and part of the team at The Briery Retreat Centre, Ilkley
Chastity
This may be a surprise, but it's the easiest of the vows, I would say – either because of a purpose, which captivates me completely ("the Kingdom of God is justice and peace and joy in the Holy Spirit"), or because of a relationship which is so deep, that I am totally imbued in it. 
No, it is both: not as an achievement, but as the most precious gift. Living chastity is responding to God's presence every day, all the time, wholeheartedly, but not like an obligation or even a choice; more like a life-fulfilling peaceful surrender. It enables me to give everything in ministry and in the liturgy: being there for you. And, because I am not 'available', I feel absolutely free to have true friendships that are not threatening in any way.
But, I should add, all this would not make sense if I neither lived in community, nor believed in eternal life.
MARK ROBIN CP is Provincial of Holy Hope Province of Passionists, the Netherlands.
Poverty
From his collections of spiritual stories, Fr. Anthony De Mello SJ shares a story of a wise woman who was travelling in the mountains and found a precious stone in a stream. The next day she met another traveller who was hungry, and the wise woman opened her bag to share her food. The hungry traveller saw the precious stone and asked the woman to give it to him. She did so without hesitation. The traveller left, rejoicing in his good fortune. But later he began to think; what is the one gift she possesses which enabled her to give away the stone so freely and with a smile on her face? Yes, she must possess something that is deeper and more precious than a gem!
The vow of poverty first and foremost is about possessing the one gift of Jesus' presence, the 'buried treasure which neither moth nor woodworms destroy and thieves cannot break in and steal'. The vow of poverty also calls us to detach ourselves from superfluous life by ordering our desires daily towards a simplicity of heart.
In Luke's gospel, Jesus tells Martha that there is only one thing necessary and Mary has chosen it. Our Passionist constitutions therefore calls us to focus on Jesus 'the one gift necessary', "who showed us love by becoming poor for our sakes". We carry this 'Crucified Love' in our prayers, community life and ministry as of absolute importance relying solely on the grace of God. This very act of surrender 'to live simply so others may simply live' brings us blessings of a hundredfold—as promised by the one who calls us.
TOMY Kanjarathungal is a Passionist priest from the Indian Province who is currently a member of the Passionist International Community at Highgate
The Memory of the Passion
During his visit to Rome, St Paul of the Cross was turned away from the Quirinal Palace after his desire to see the Congregation approved by the Pope. He turned his steps towards the Basilica of St Mary Major where he prayed and asked for guidance before the famed icon of the "Salus Populi Romani". 
It was here that Our Holy Father and Founder made a fourth vow to keep alive the Memory of the Passion of Jesus—the Memoria Passionis—as we do the same, today.
As Passionists, we keep alive the memory of the sufferings of Jesus in many ways; including by the witness of our distinctive habit. We are dressed in black because we are in mourning for the death of Jesus.
I believe this vow is of real importance today, when so many people have lost their sense of love and belonging. People are searching for love, and also desire to feel loved; the Passion, and the Cross—an infinite work of love—is where we need to look to see just how much we are loved by Christ.
We can keep alive the memory of the Passion in so many other ways in our time: by being with and accompanying suffering people who have lost hope (just like our Mother of Sorrows, who accompanied her son to Calvary and stayed with him to the end). We pray with them, support them with our presence, and bring them to an encounter with Jesus Crucified through our preaching and ministry.
Keeping alive the memory of the Passion is to give witness to the infinite love of Christ for us by which he laid down his life for us upon the Cross.
CIAN HENNESSY is a Passionist novice who is part of the community at Tobar Mhuire Retreat Centre, Northern Ireland.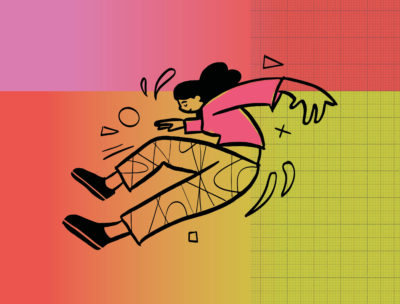 What does it mean to imagine our way outside of our 'own little world', as Pope Francis put it?
Nov 11 2022